BRAND NEW BUSSELL BUILDING LAUNCHED, VIEWINGS AVAILABLE AND READY TO MOVE IN NOW!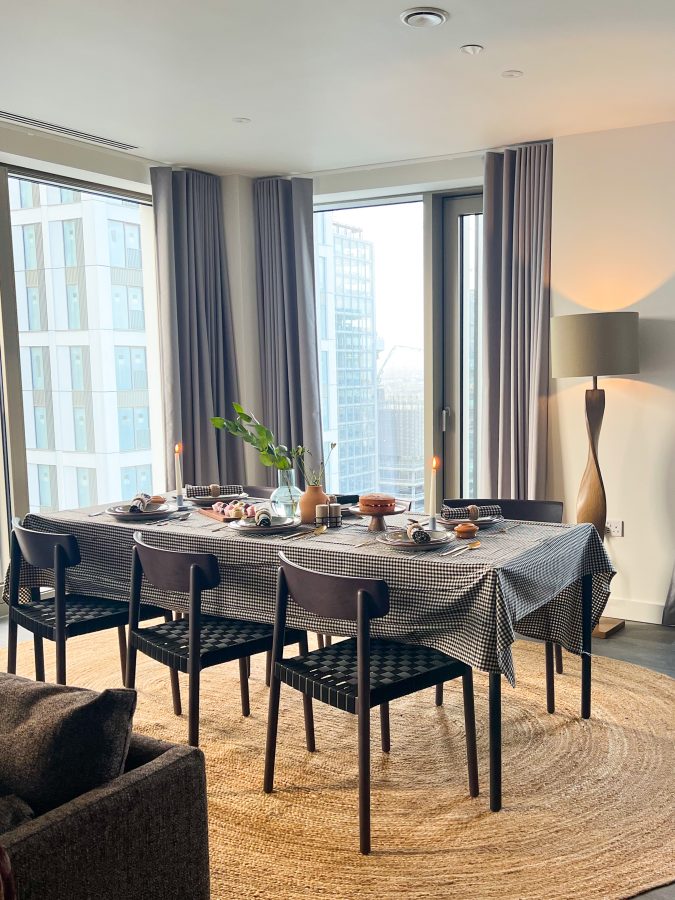 Rental Tips
6 ways to add personality to your rental home
6 ways to add personality to your rental home
We teamed up with interiors blogger @emmajanepalin to get her top tips for bringing your own unique style and personality to your Coppermaker Square apartment.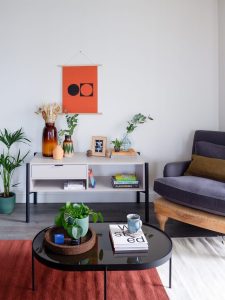 Use soft furnishings to add texture, colour and pattern
The colour and style of the bed linen you choose can make all the difference to the mood of your bedroom. Neutral browns and creams create a sense of calm, fluffy pinks and purples radiate luxury, while dark velvety blues and greens invite you to curl up with a good book.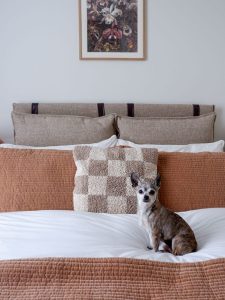 Get the look: John Lewis' ANYDAY range is the perfect place to pick up great-value décor essentials, from cushions to throw blankets.
Hang or lean different artwork
Displaying artwork is a great way to convey who you are and your interior style. At Coppermaker Square, residents are invited to put their own stamp on their apartment by putting up pictures, painting walls or hanging wallpaper. We'll even give you complementary access to a handyman for an hour on move-in day to make a start.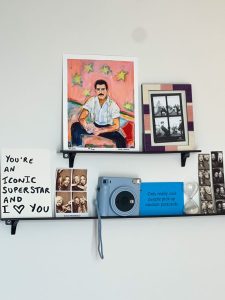 Get the look: Urban Outfitters in Westfield Stratford City has a varied collection of wall art, from famous prints to woven wall hangings and even removable wallpaper.
Add books, objects, candles and photos to display areas
Surrounding yourself with photos, postcards and keepsakes that mean something to you will make your space feel unique and lived in. Pile books onto coffee tables, add candles to shelves and find time to print and frame those holiday photos to remind you of your favourite memories. You can mix these up every so often for a complete style refresh.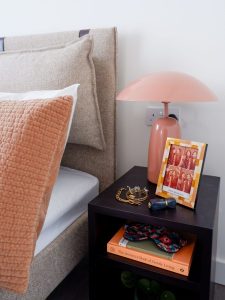 Get the look: Head to Foyles for the perfect coffee table book to suit your interests. Westfield Stratford City's 5,000sq feet-store has a wide selection covering all subjects, from fashion photography to cookery or interior design.
Bring texture to the bathroom
Small touches and accessories, such as a wooden bath brush, trays or woven storage baskets can transform your bathroom into a mini-sanctuary. And for that added a little bit of luxury, treat yourself to some fancy soap.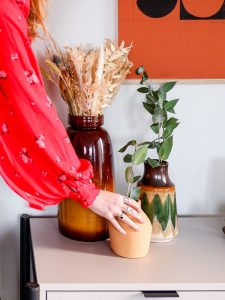 Get the look: ARKET homewares sells a versatile selection of bathroom accessories, while The White Company's range of skincare and fragrance are truly scents from heaven.
5.Create something new in the kitchen/dining area with tableware
By setting your table using colourful crockery and table linen you can create a look to suit your personality. Choose from artfully mismatched items to create bohemian vibe or solid earthenware bowls and plates for a more minimalist but homely feel. And don't forget to light candles to add a welcoming scent.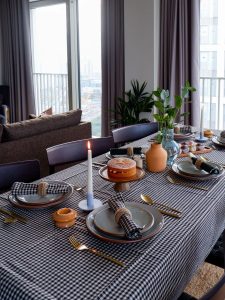 Get the look: Pop to Manzo Design in Hackney Wick to check out their granite placemats and coasters, or if you're looking for a pop of colour H&M Home has you covered.
If in doubt, add plants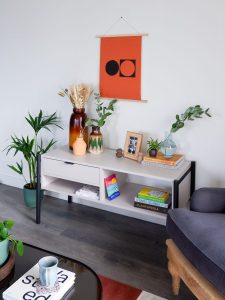 There's no better way to bring your apartment to life than by filling it with real houseplants and fresh flowers. Greenery adds texture to a space by bringing the outside in, while offering numerous benefits to your health and wellbeing.
Head to Columbia Road flower market for the widest selection of plants and blooms in East London. Open every Sunday from 8am – 3pm, this busy street market sells everything from garden herbs to hydrangeas.