BRAND NEW BUSSELL BUILDING LAUNCHED, VIEWINGS AVAILABLE AND READY TO MOVE IN NOW!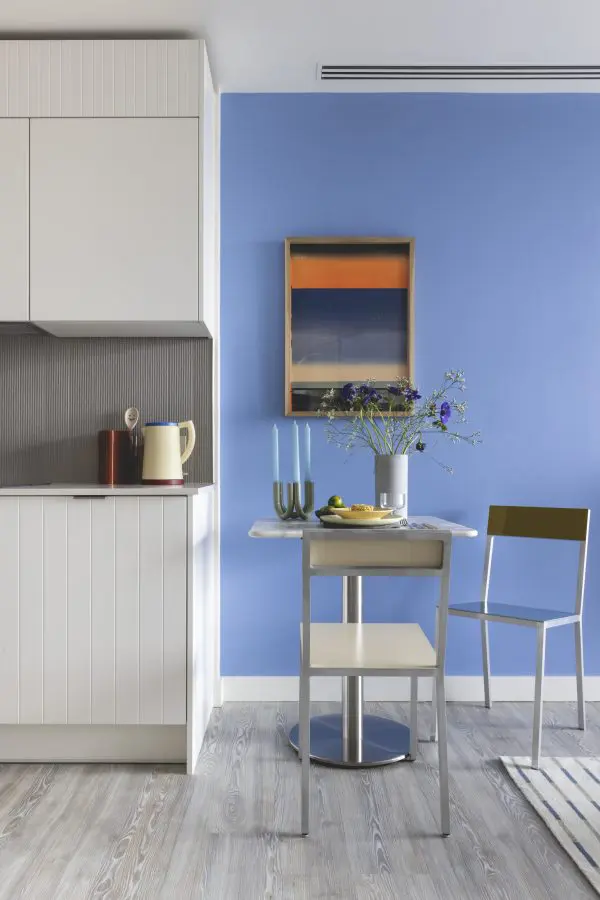 Rental Tips
Designed for Life
Interior design studio collaboration unveils the true potential of rental living at Coppermaker Square 
We have teamed up with three of the UK's most cutting-edge and award-winning interior design studios to each transform a show apartment in our new Xavier building. The designs were created to inspire residents to discover their creative side and make their rental home their own.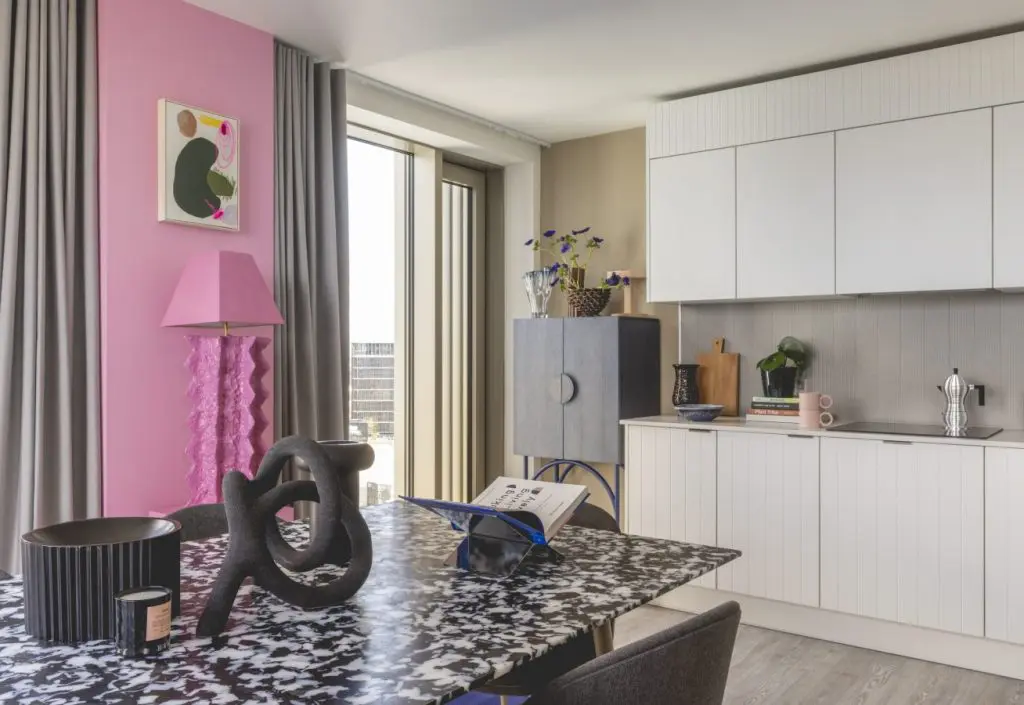 Holloway Li, 2LG Studio and Studio Heff — selected for their unique design approach and distinctive fashion-forward aesthetics — were tasked with designing an apartment with a particular renter in mind, from young singles and couples, to growing families and sharers.
For a young professional with a sociable, city lifestyle, multi-award-winning designers Holloway Li used a mixture of old and new to great an inviting space for people who love to entertain. Co-Founder and Creative Director, Alex Holloway said: "Our design embraces bold, contemporary finishes and incorporates vintage pieces with a nod to noughties nostalgia, drawing on our experience in the world of hospitality to imagine a one-of-a-kind home designed for entertaining."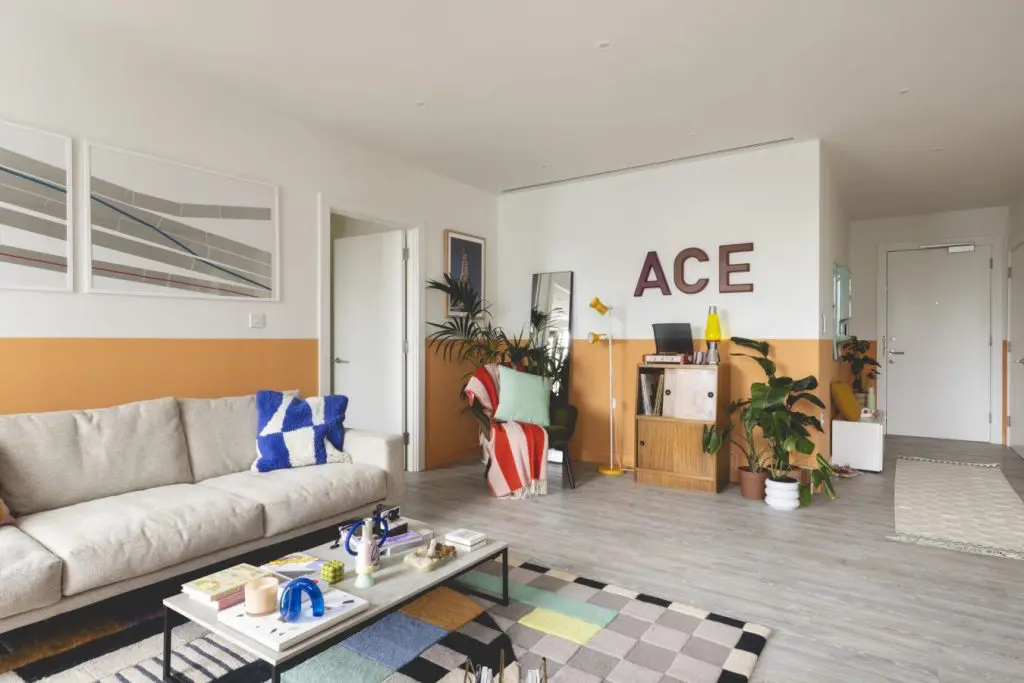 South-East London-based 2LG Studio, founded by Jordan Cluroe and Russell Whitehead, were runners-up in the BBC's The Great Interior Design Challenge. They approached our two-bedroom show home with the environment in mind, using a mix of vintage pieces from London antiques dealers with re-imagined waste materials – such as a bed throw made from reused textiles. Russell Whitehead said: "It was important for us to create a space that reflected how a young couple would surround themselves with things that not only empower their daily lives but strengthen their sense of self."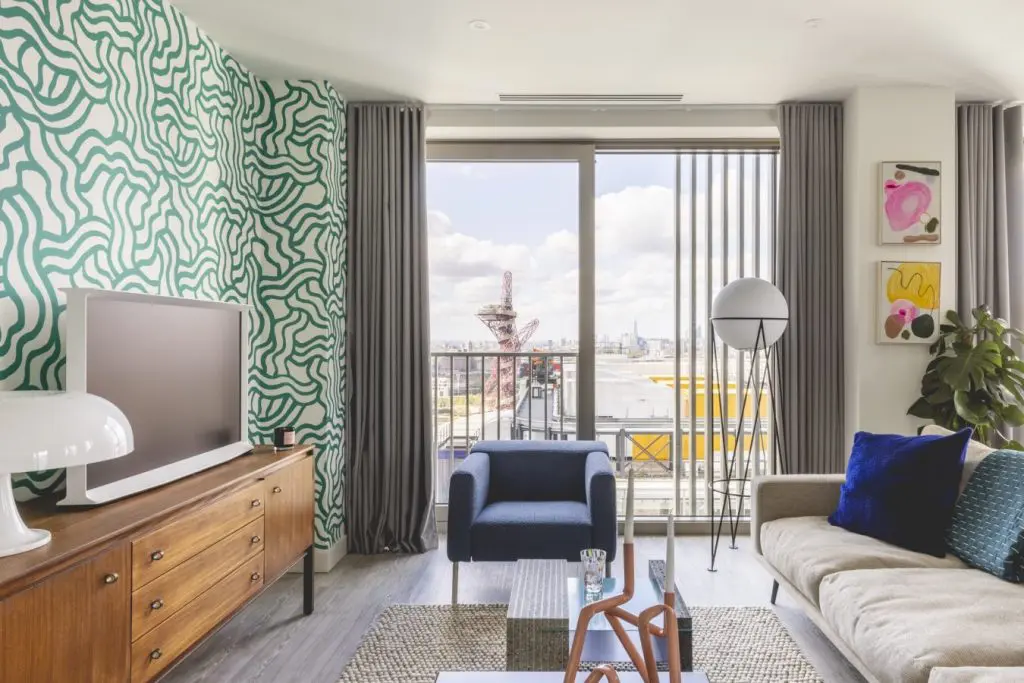 Amy Hefferman from Studio Heff used her tailored approach to create a calming space for a young families' using bright pastels, quality soft furnishings, and carefully selected artwork.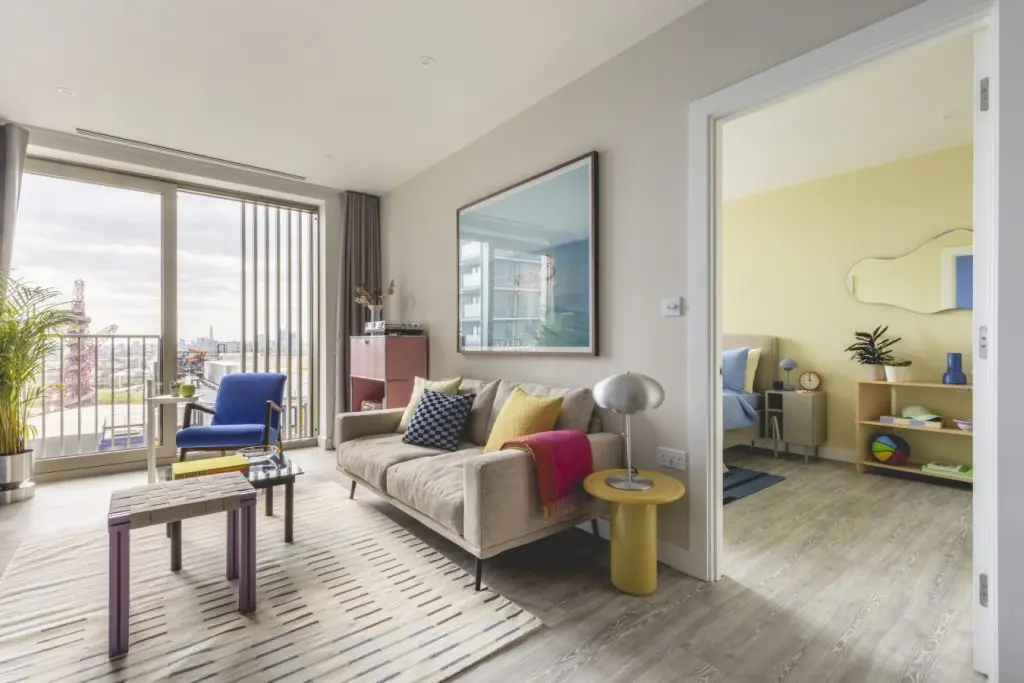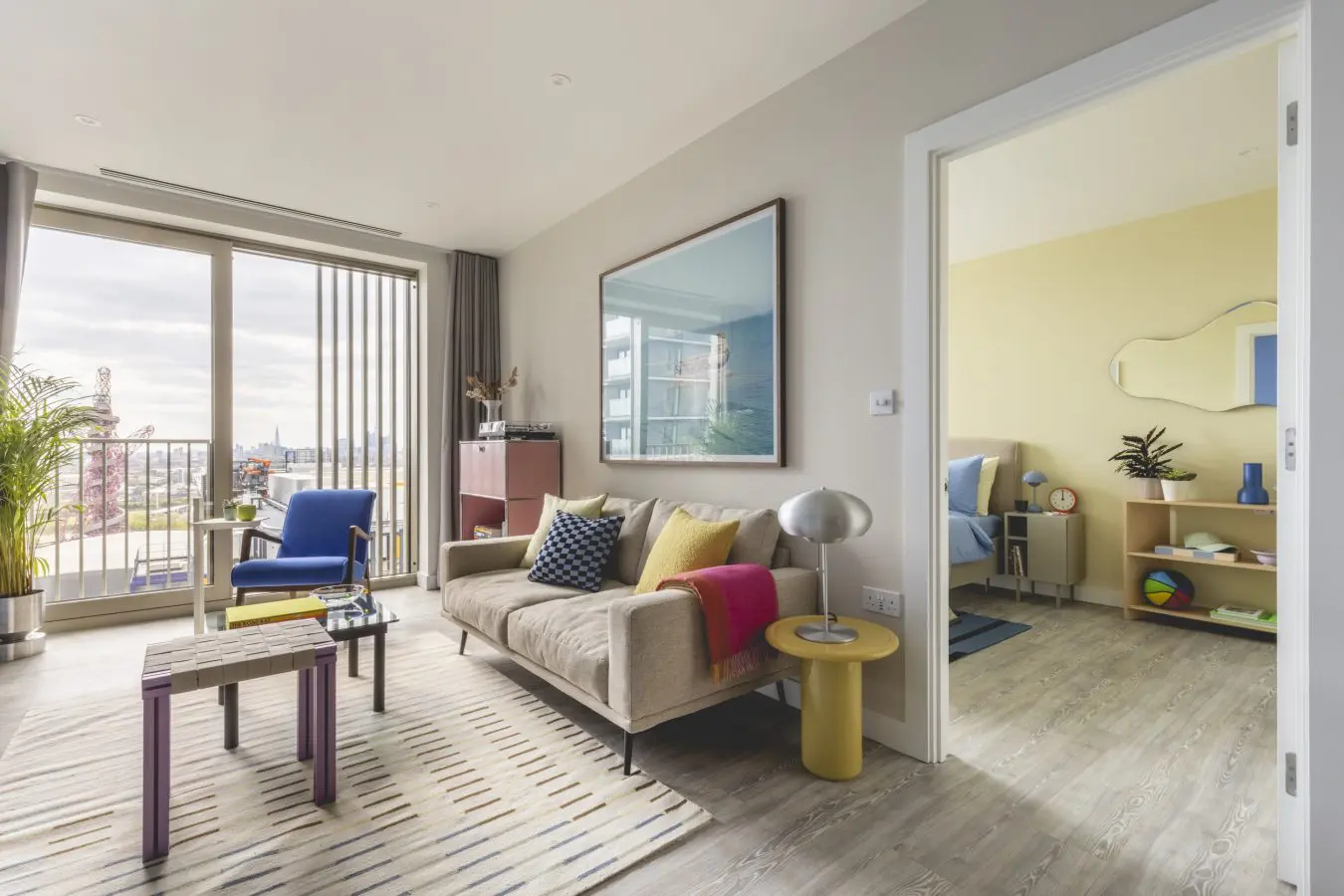 Designed  by Amy Hefferman
Penny Cameron, Head of Development UK at Coppermaker Square's developers Unibail-Rodamco-Westfield, said: "The designers' unique takes on what can be achieved with home design has really exemplified how residents can infuse their personal taste into their decorating choices and home furnishings to create a sense of belonging."
Now available to rent, Xavier is the second building to launch at East London's Coppermaker Square, offering 349 one and two-bedroom rental apartments with sweeping views across Stratford, the City and beyond. Residents can expect high-quality finishes, contemporary design and neutral tones, offering the perfect blank canvas to realise their own unique style. All apartments are offered furnished or unfurnished – with furnished homes decked out by Danish design company Bo Concept, in either a light or dark colour palette.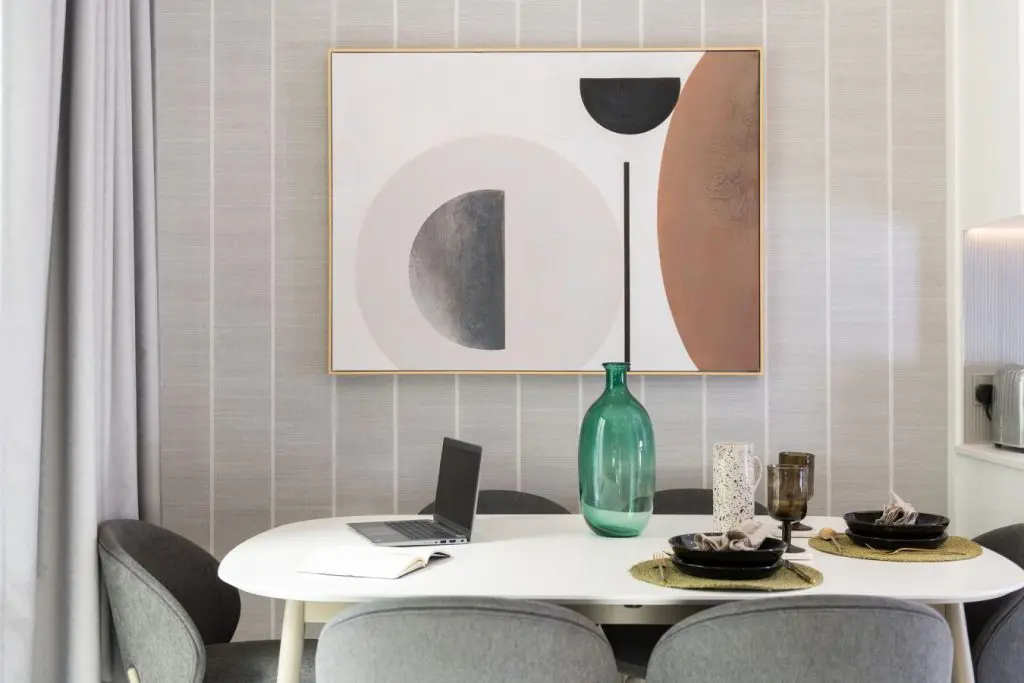 Brighton-based interior stylist Maxine Brady had the opportunity to look around the 37-storey Xavier building, as well as Coppermaker Square's first class amenities, from the fully-equipped gym, swimming pool and spa to the club lounge, roof terrace and co-working spaces. She was impressed with what she saw.
"When I walked in I was blown away by all the services; it felt like a hotel," she said. "I wouldn't expect something like this from a rental apartment, and the fact it's pet friendly really is the icing on the cake." Commenting on the show homes, she added: "2LG's design is very chic and pulled together, and I love the great use of retro pieces in Holloway Li's apartment."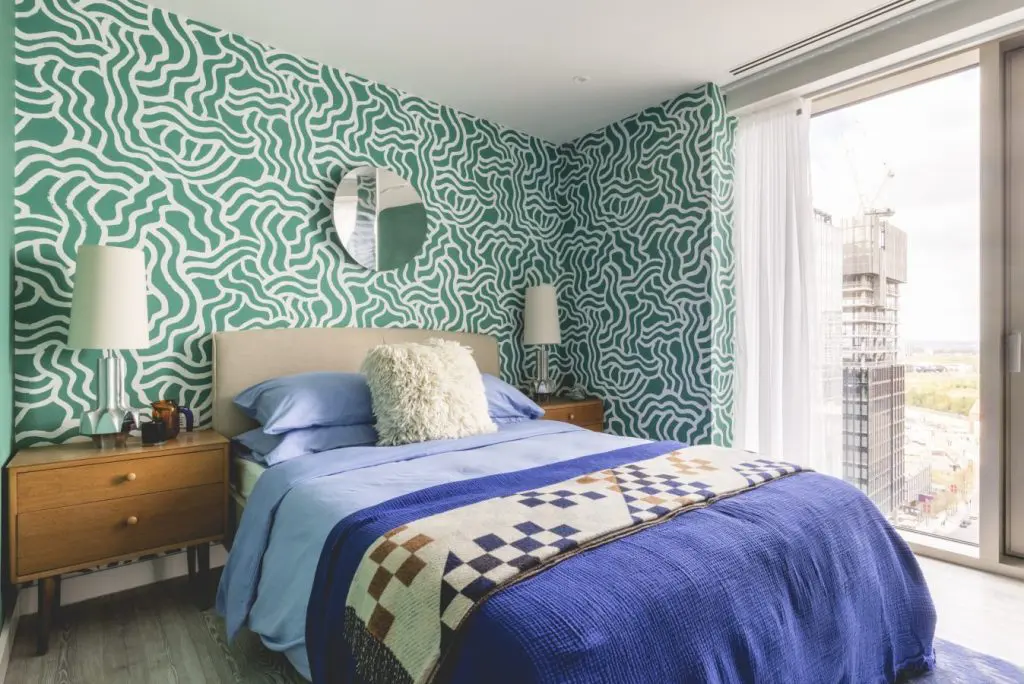 Check out Award-winning content creator, home décor, and TV presenter, Maxine Brady's website here www.maxinebrady.com for tips and tricks on how to style your apartment.