BRAND NEW BUSSELL BUILDING LAUNCHED, VIEWINGS AVAILABLE AND READY TO MOVE IN NOW!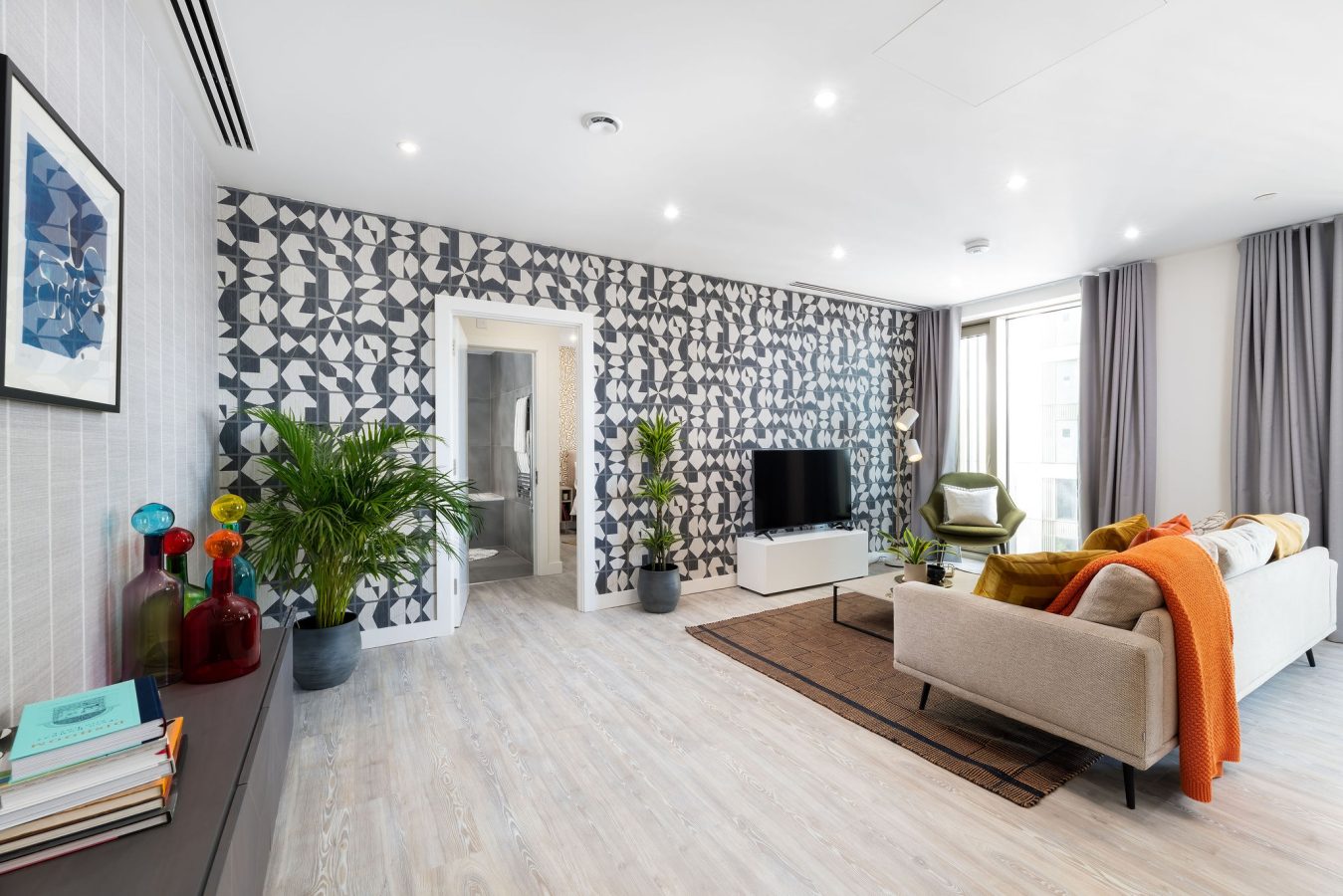 Rental Tips
Grand Designs by BoConcept
BoConcept is furnishing homes at Coppermaker Square's Xavier Building with its sleek, Scandi-inspired aesthetic
It's no secret that moving home is stressful, but imagine getting the keys to your dream home and opening the door to a beautifully designed space complete with tastefully chosen contemporary furniture.
This is exactly what you can expect at Coppermaker Square's Xavier Building.
Here the apartments boast sophisticated interiors, high-end fitted appliances, and luxury furnishings courtesy of the renowned Danish furniture brand, BoConcept.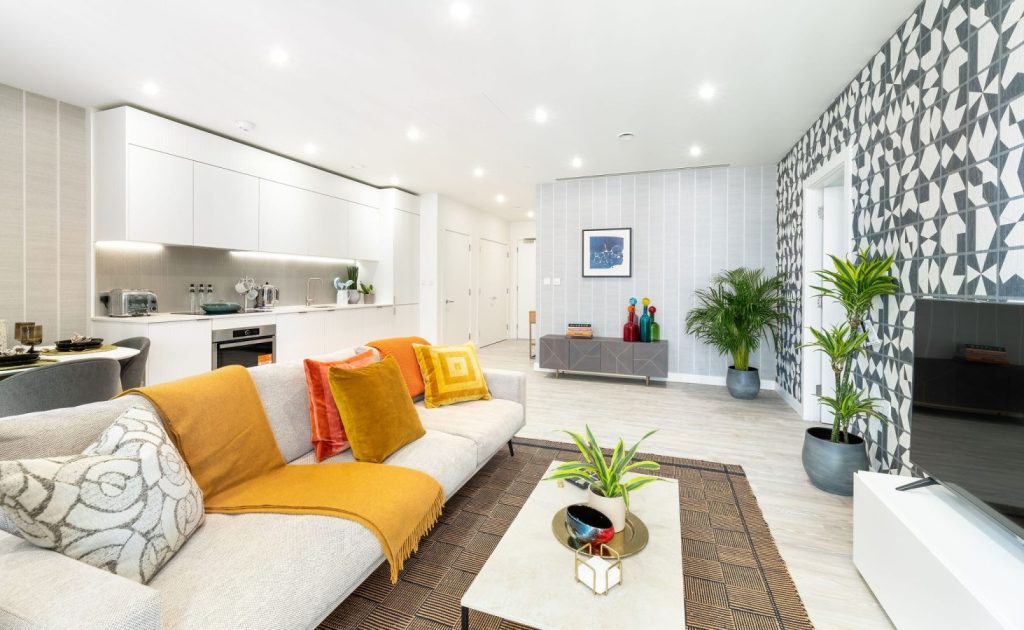 According to BoConcept Business and Contract Director Michel Baumgart, the collaboration made sense from the outset: "Coppermaker Square's vision to design apartments to 'help you live your best life' perfectly reflects our core values," he says. "Our furniture brings all the comfort and simplicity you'd expect based on our Scandinavian heritage, but comes with a fresh, contemporary, luxurious feel.
This matches Coppermaker Square's ambition to create a 'new standard' for rental."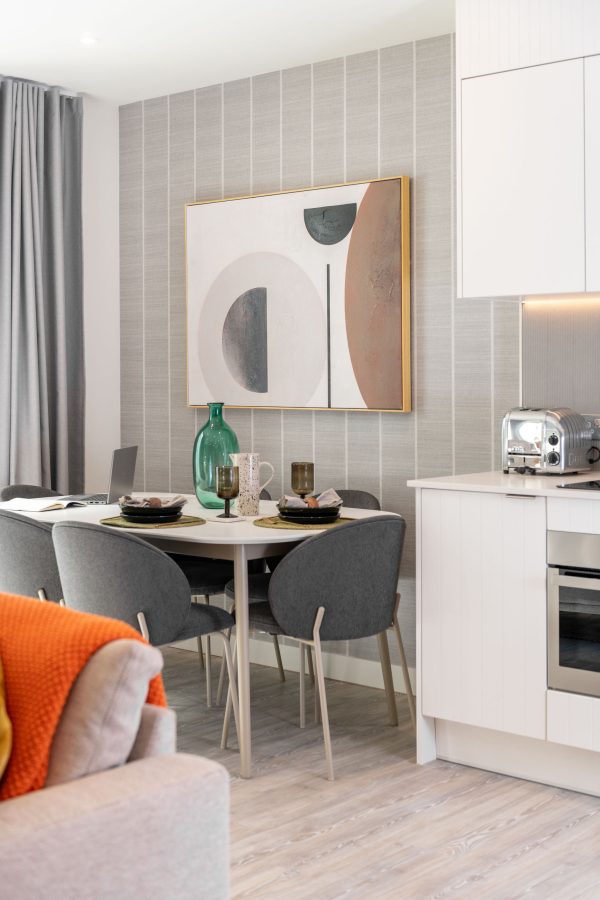 BoConcept focused on three key design pillars: Home Comfort, Home Personalisation and Local. "Home comfort aims to give the apartments a homely vibe, allowing tenants to easily imagine their life in the space," says Baumgart.
Meanwhile the home personalisation element ensures that "the scheme will work as a perfect canvas, where tenants can express themselves with personalised décor and make their home a statement." Finally, the local pillar looked to the neighbourhood and surrounding areas to cater to the Stratford demographic, and did so via "product differentiation, rich textures and thoughtful styling."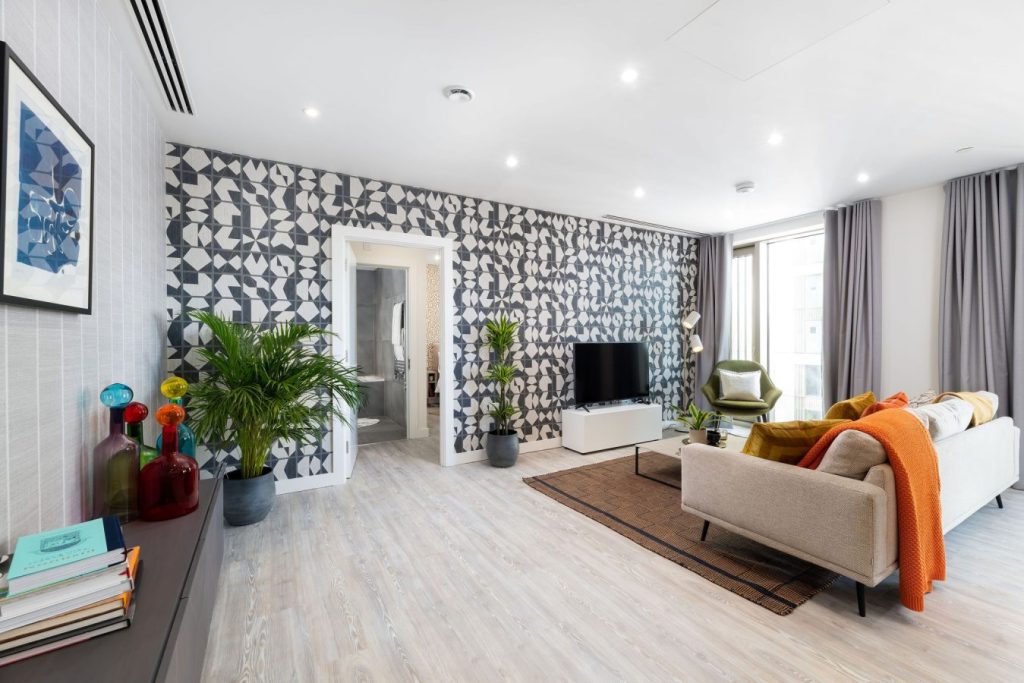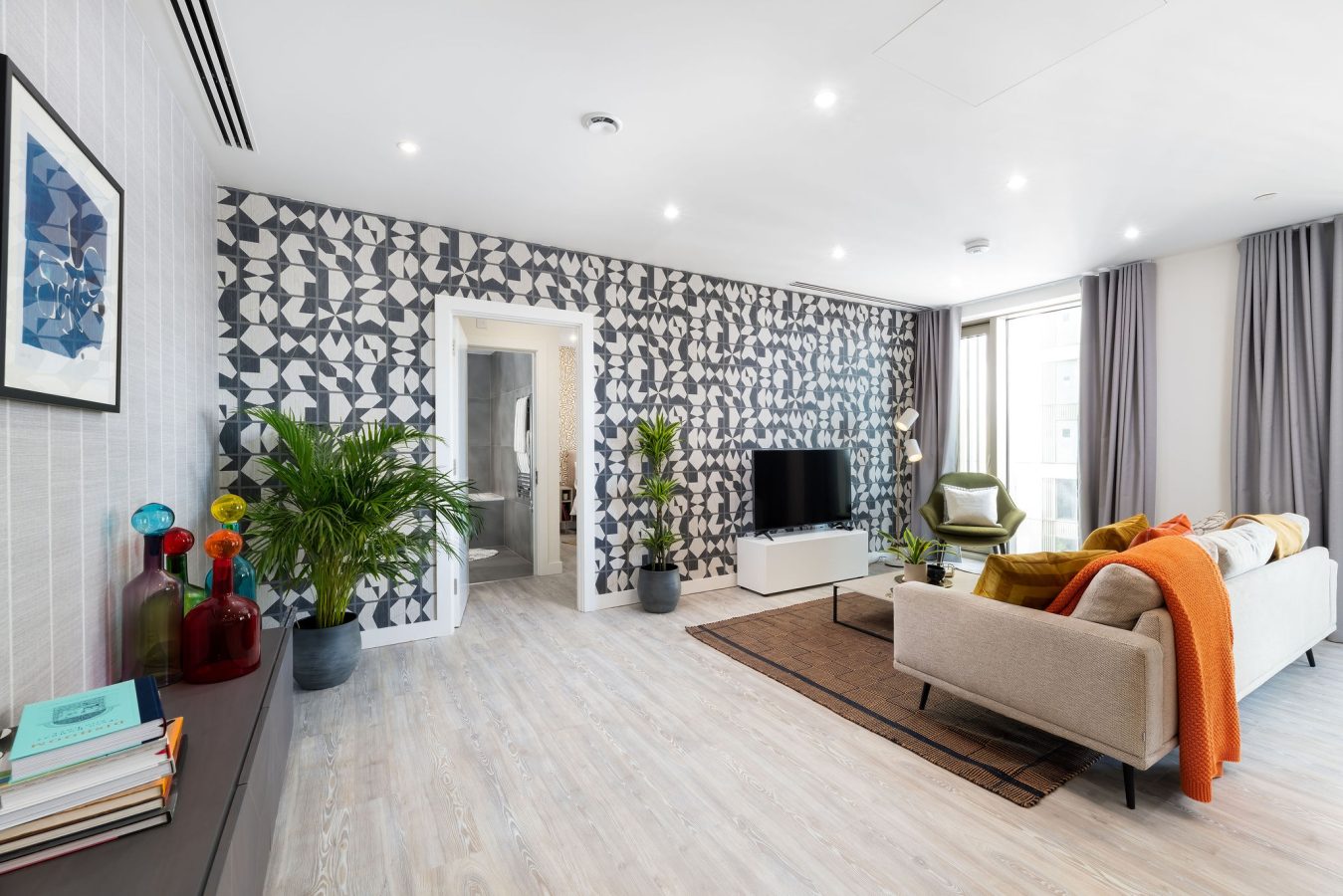 The resulting collections showcase BoConcept's luxurious yet modern aesthetic, along with an uncompromising attention to detail and the use of exceptional craftsmanship. Depending on which apartment type and floor level you choose, your space will come fully furnished with either the Dark Collection or Light Collection.
"The Dark Collection represents a mature colour palette, with rich textures and soft shapes, for an urban metropolitan vibe," says Baumgart.
"While the Light Collection provides a mix of neutrals and green tones for a premium look." In addition, collections are highly customisable, allowing residents to add their own design elements by adding a splash of colour, a pop of pattern or some standout accessories.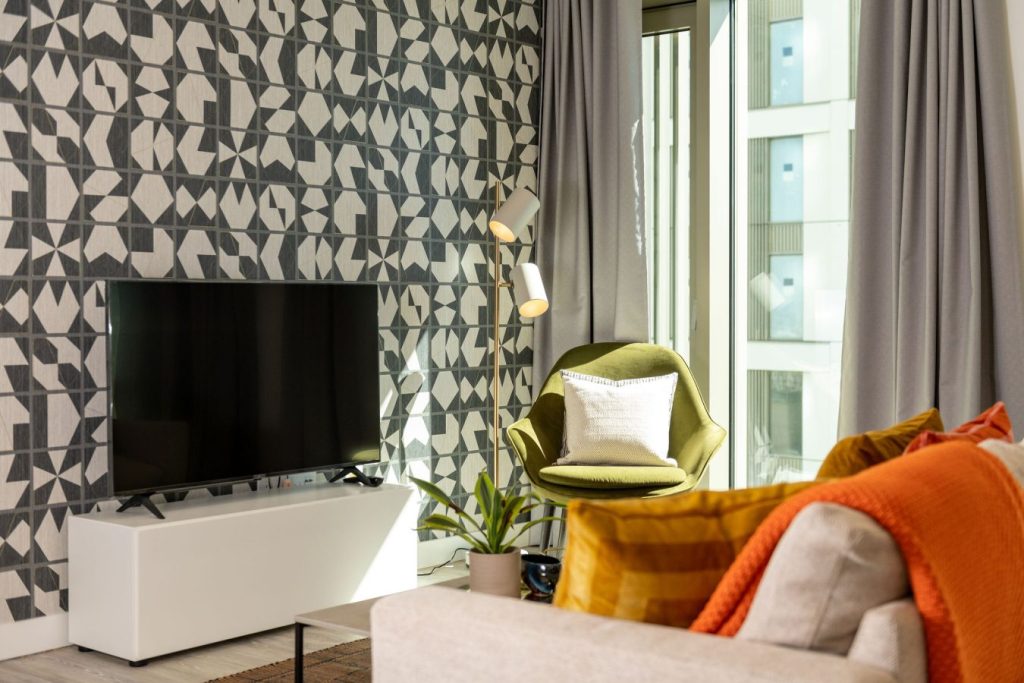 Above all, BoConcept has strived to make each apartment a personal sanctuary where comfort, adaptability, and wellbeing are core elements.
"When you combine pleasing proportions with beautiful colours, materials and craftsmanship, you create a design that evokes a great feeling," says Baumgart. "This is what it's all about. We want the residents to feel happy about the space they live in, and proud to call it their home."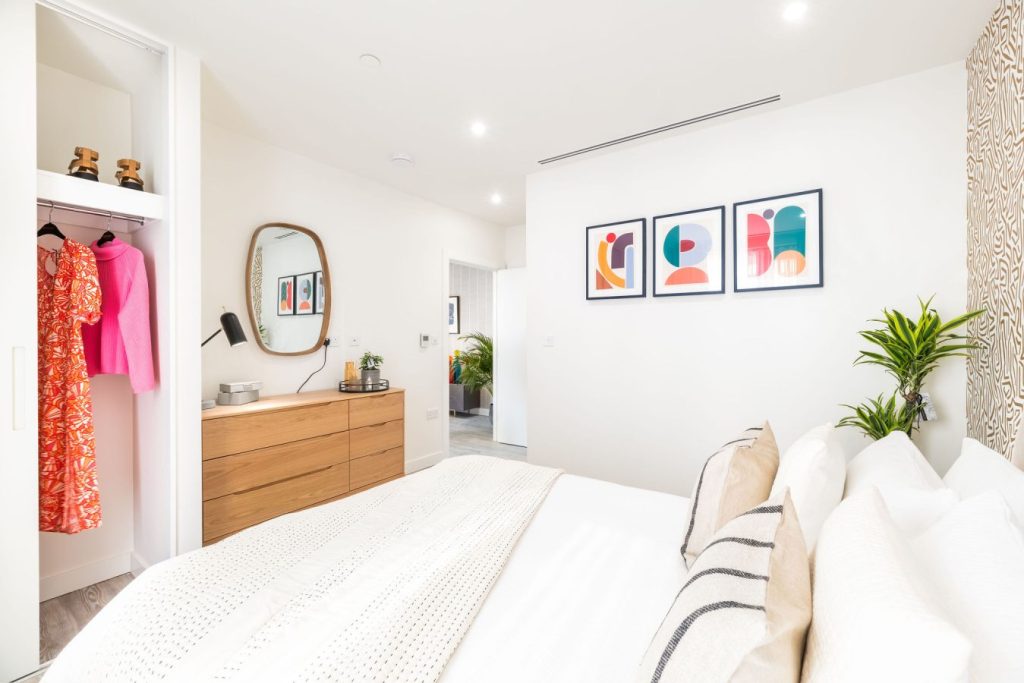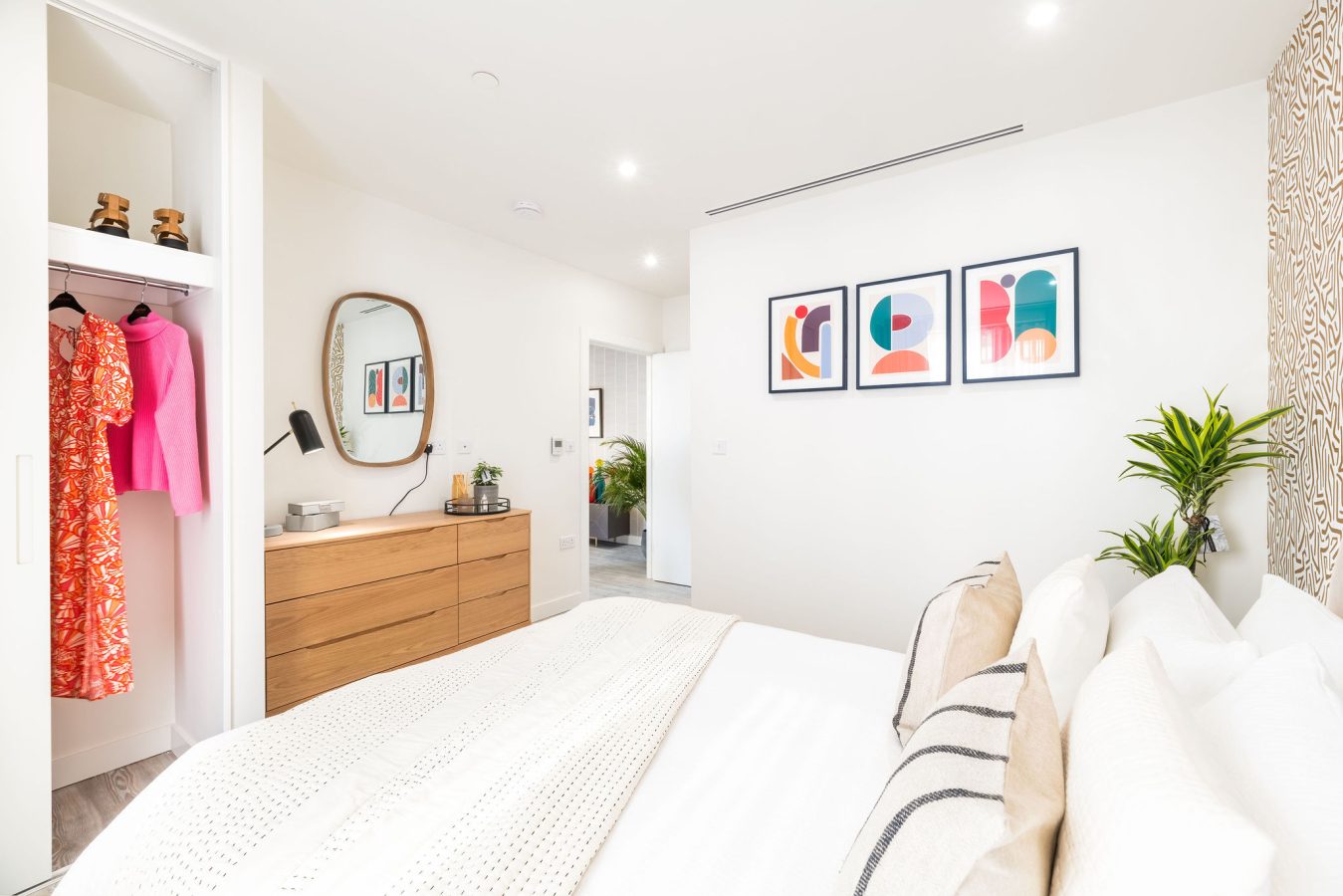 BoConcept's top tips for standout interior styling:
Build a collection of staple pieces, such as trinkets and vases. The great thing about accessories is that they give the space a lot of character.

Create a mix of textures and materials with soft furnishings. Use cushions, throws, and rugs to create depth and contrast. Go neutral or mix patterns and blocks of colours for a more modern look.

Play with artworks to set the tone of the flat. Posters and big canvases enhance the space and are a great way to communicate personality.

Style with plants – plants decorate a space by bringing texture and colour. Try to use real plants as they significantly help improve your health and wellbeing, especially in an urban environment.
Take a look at the BoConcept furniture packs available at Coppermaker Square when you move into the Xavier Building – Click here