BRAND NEW BUSSELL BUILDING LAUNCHED, VIEWINGS AVAILABLE AND READY TO MOVE IN NOW!
Rental Tips
How to give your rental apartment the designer look
How to give your rental apartment the designer look 
Following the opening of our Bussell building, our interior designers reveal where to buy the key pieces featured in our show apartments  
Coppermaker Square's newest block, featuring 282 premium one and two-bedroom apartments in Stratford, East London, has four show apartments – each designed by one of the UK's most cutting-edge interior design studios.
Whether you're a professional couple or a cosmopolitan student, you can get the look in no time, thanks to our design guide.   
Studio Heff: young, female and fashion-forward
Amy Hefferman's one-bedroom apartment uses feminine florals, specially-commissioned works from local artists and soft furnishings to create the perfect home for a young female renter with an interest in fashion and boutique brands.
She explained: "Many of the pieces were sourced from London, giving our renter ideas of places they may want to explore themselves."
2LG: metropolitan male
This husband and husband duo 2LG Studio had a young male renter in mind – with a passion for gaming, the gym, and biking – when they designed this one-bedroom apartment. They used vibrant colours to connect the space to the views of the city outside.
They said: "The personality comes through in the carefully chosen pieces, with a smiley mirror, cartoonish shelving, collectible toys, and graphic rugs.  A lot of fun was had designing this space with a view to facilitating the active gamer who lives there."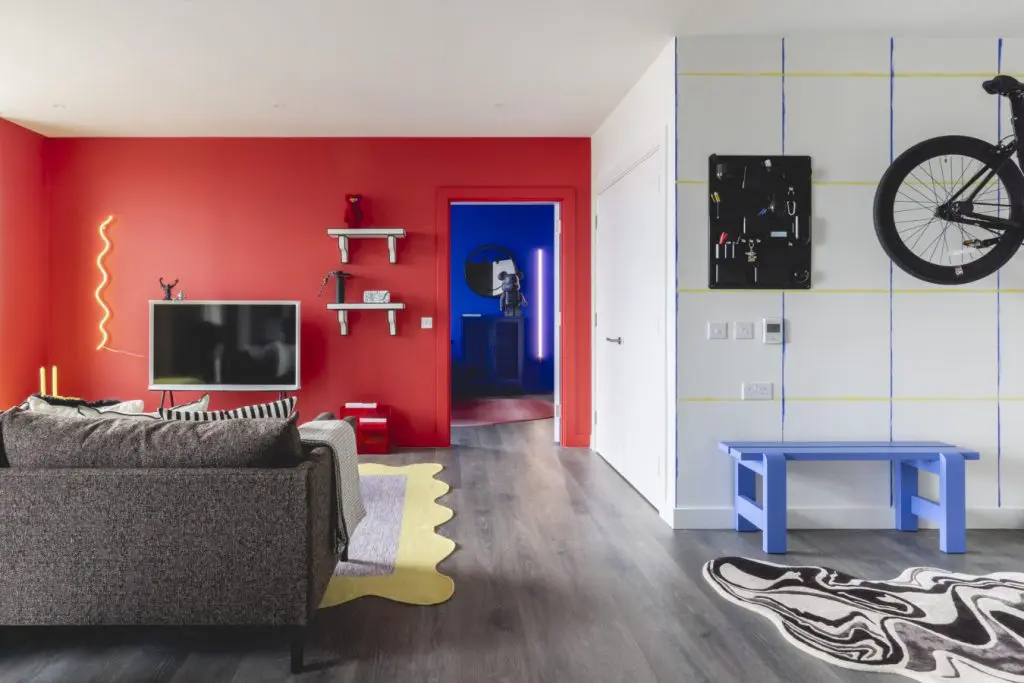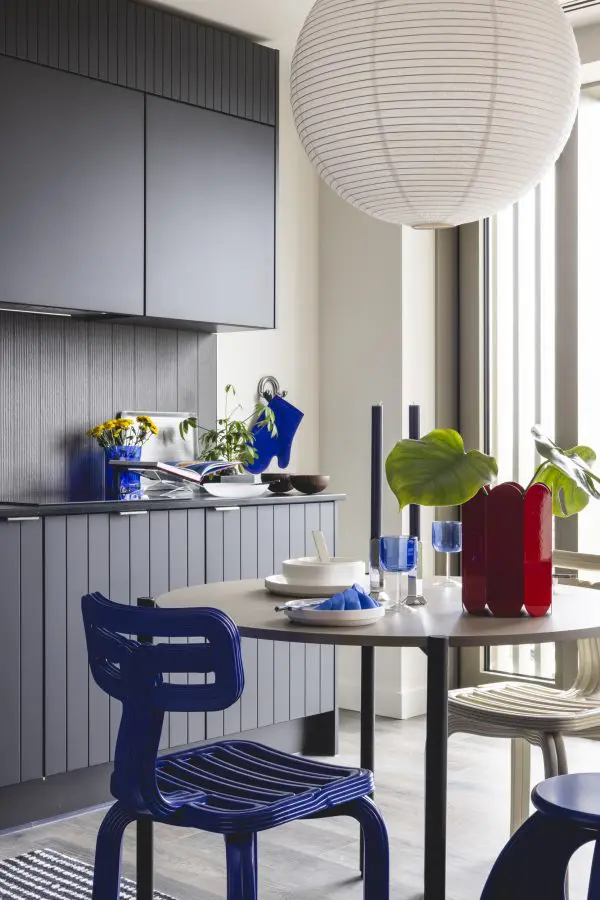 Holloway Li: high-powered professionals
Holloway Li took inspiration from natural textures, colours and shapes, to create a relaxed two-bedroom apartment suited to a young professional couple with high-pressured corporate jobs – as well as a passion for entertaining.
They said: "We wanted this apartment to feel mature and refined, to mix the feeling of a chic Brooklyn warehouse apartment with a modern cosy London home."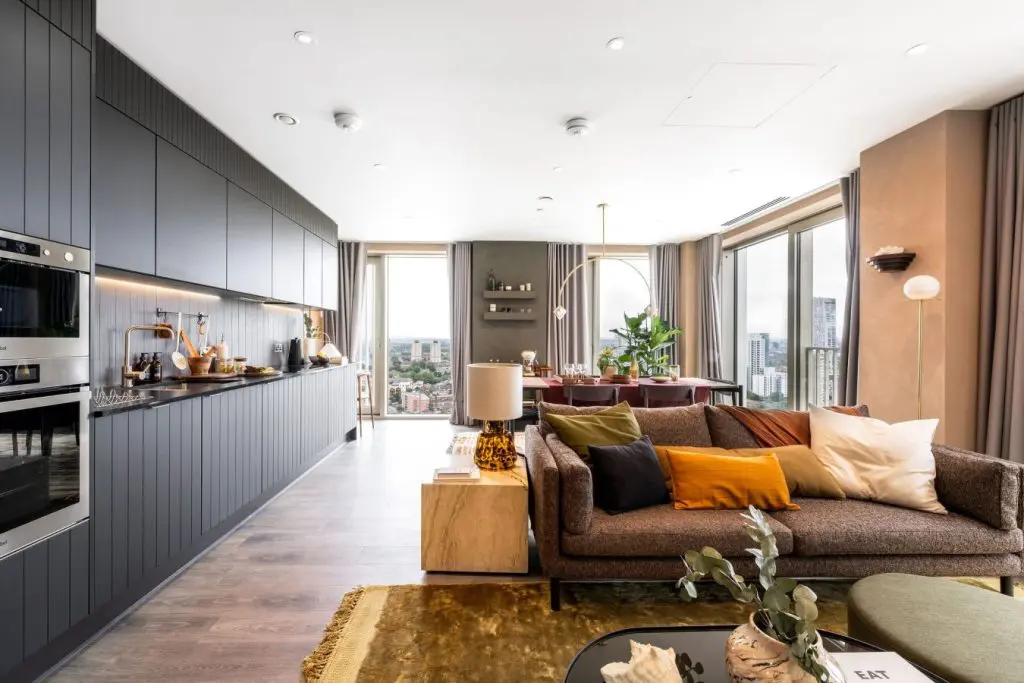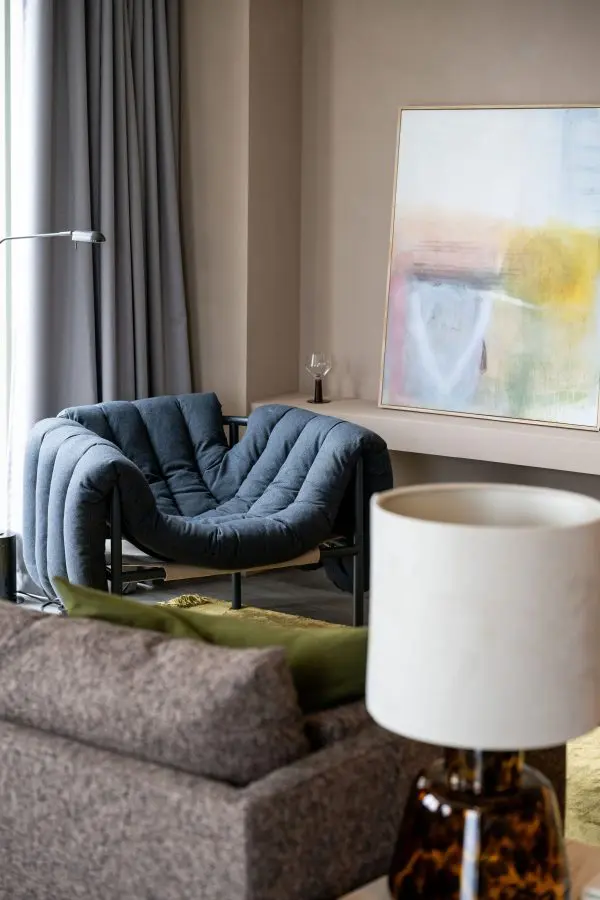 Jessica Jung: fun-loving young couple
Designed for a creative young professional couple, Jessica Jung's one bedroom apartment marries unique handmade pieces from East London designers with affordable items from high street favourites.
She said: "I was inspired by the energetic feel of East London as a creative and innovative hub. Bold brights are used throughout to bring a lively energy to the apartment."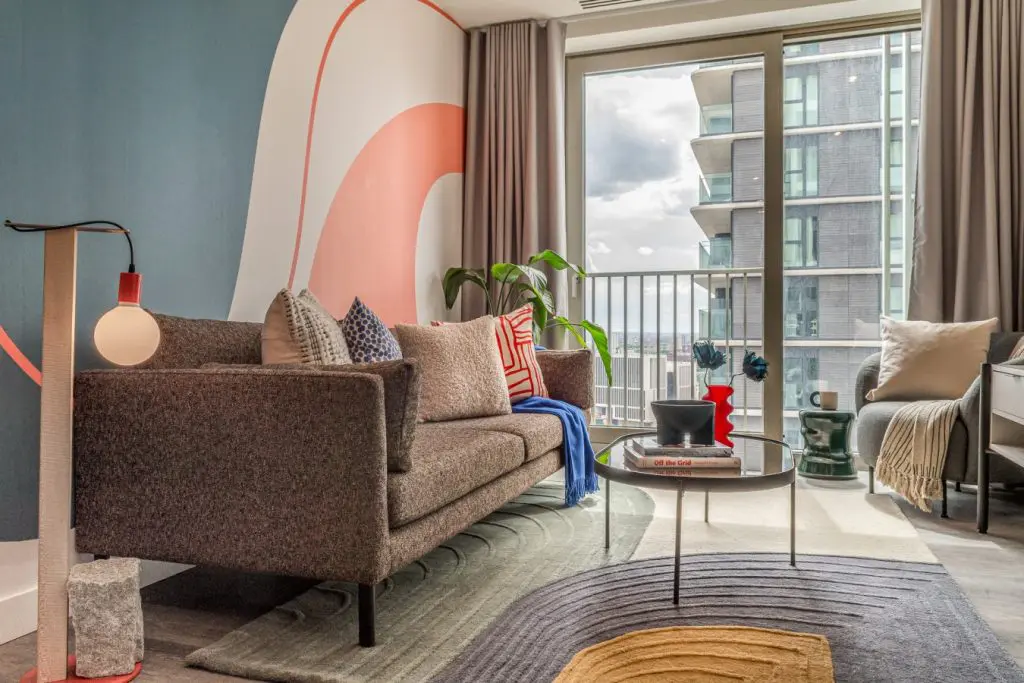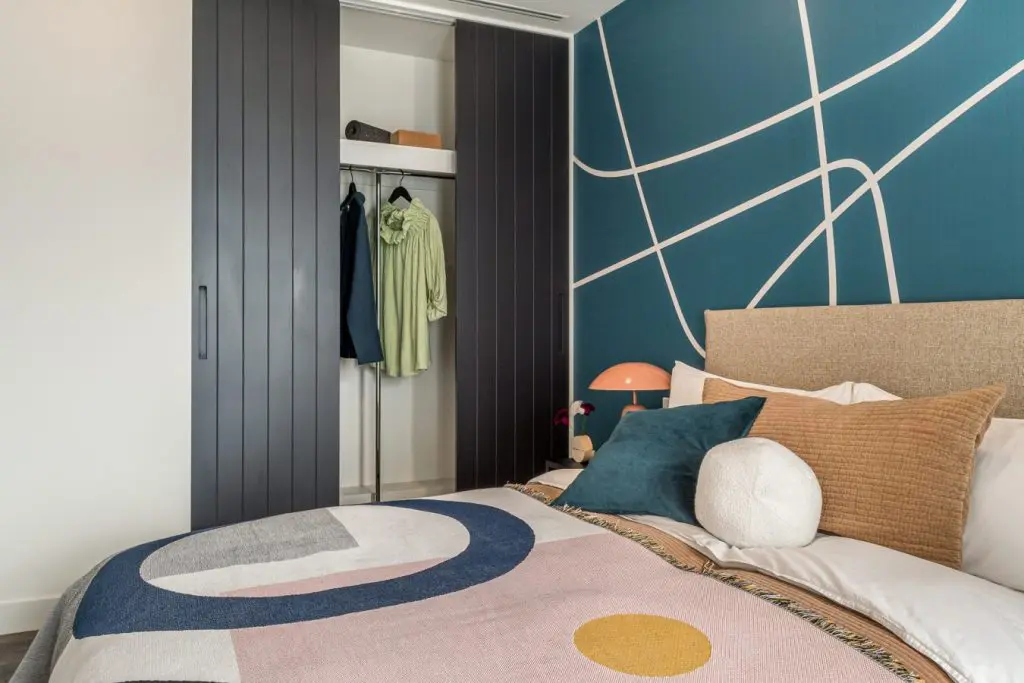 To reserve your premium apartment in East London's brightest new community, enquire about renting at Coppermaker Square today.