BRAND NEW BUSSELL BUILDING LAUNCHED, VIEWINGS AVAILABLE AND READY TO MOVE IN NOW!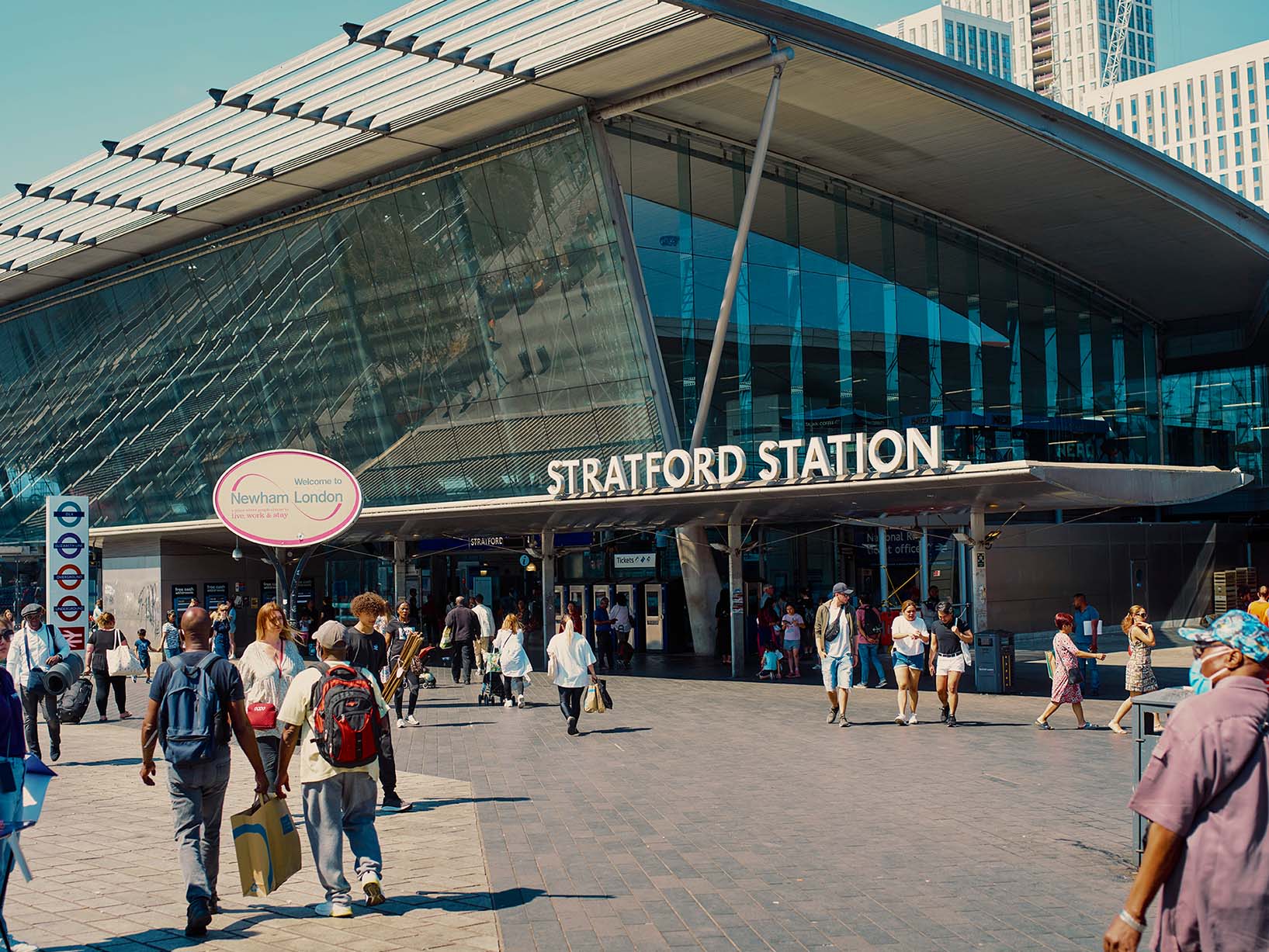 News
Celebrating our railway heritage
15 September 2022
Celebrating our railway heritage
Coppermaker – what's in the name?

 
We chose the name Coppermaker Square as the apartments lie close to the site of the former Eastern Counties Railways (ECR) Stratford Locomotive Works. Opened in 1847, the first steam locomotives were completed four years later. The factory comprised several workshops integral to construction, including a coppersmith shop. Its furnace was used to craft firebox plates and the network of copper tubes designed to distribute water and steam around the locomotive to power the engine.
In further recognition of our railway heritage, we thought it would be apt to carry over the theme when naming our different apartments too, which include The Carriage, The Wheel, The Cab and The Signal.
Six cheers for our railway heroes
During our research, we unearthed numerous fascinating stories about people who have worked on the UK railway network. It felt fitting to pay tribute to six of these inspiring railway workers who were all instrumental in changing racial and sexual prejudice by naming buildings within Coppermaker Square after them. These include Asquith Xavier who became the first black train guard in 1966, overturning a racist recruitment policy at Euston railway station. As a result of his action, British Railways scrapped its racially-biased colour bar. Meanwhile, Nirmal 'Nellie' Singh Sandhu was part of a group of Asian rail workers who applied for positions as train drivers in 1990 but lost out on the roles in preference for less-qualified white colleagues. They fought back and won a landmark battle.
In addition, three buildings are named in honour of female heroes. Hettie Bussell was the UK's first female railway engineer in 1934 while Karen Harrison became the first train driver in the UK in 1978. Trudy Aarons' successful career in the armed forces was followed by another when she worked for British Rail as a train guard in 1989 before becoming a driver.
Gay rights activist, Julian Hows, one of the first queer train guards on London Underground, hit the headlines when he quit over the issue of not being able to wear a skirt as part of his uniform. In defiance, he wore a skirt at a press photo call in 1978 on the day of his resignation.
To find out more fascinating facts about London's transport history, we highly recommend visiting London Transport Museum. It's just 30 minutes from Coppermaker Square via the Central Line from Stratford Station.