BRAND NEW BUSSELL BUILDING LAUNCHED, VIEWINGS AVAILABLE AND READY TO MOVE IN NOW!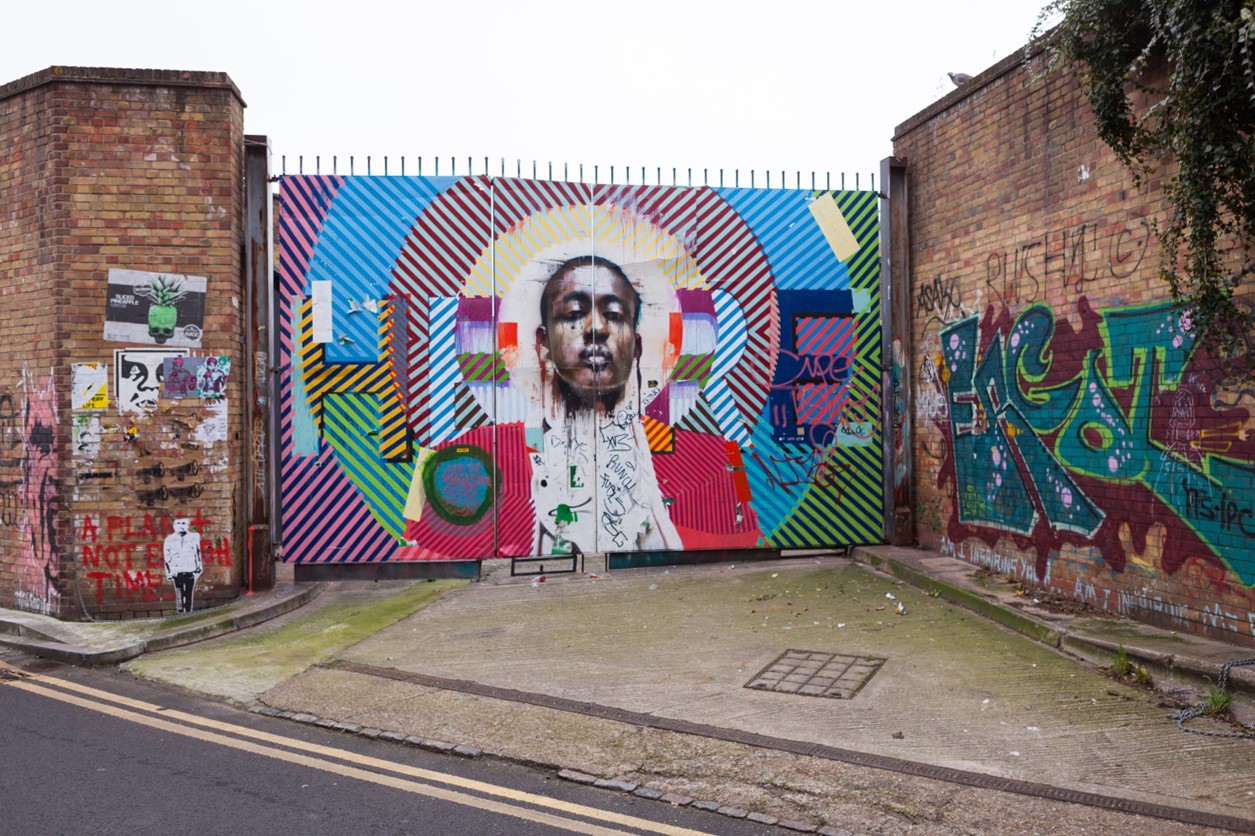 Local News
A guide to East London's street art
A guide to East London's street art
The streets of East London have long been famous for their striking murals, spray-painted onto the area's buildings and walls. From Busk to Dan Kitchener and Thierry Noir, artists have been transforming Hackney Wick and the surrounding area into an open-air gallery for decades.
Just a short walk, bus or train ride away from Coppermaker Square in Stratford, residents can immerse themselves in the ever-changing artworks in no time, searching the neighbourhood's backstreets and alleyways for hidden gems or looking straight up to spot intricately detailed storeys-high murals. It's a technicolour feast for the eyes.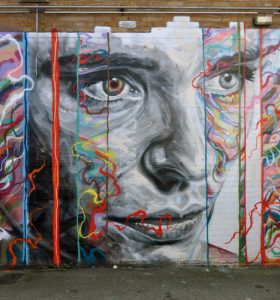 The history of East London's street art can be traced back to the 1980s, when artists began illegally tagging their names across the city – on tube trains, on buildings, any surface was considered a blank canvas. In some cases, artists were commissioned to create legal murals for political purposes, many with anti-war messages. One such well-preserved example is the Hackney Peace Carnival mural down the road on Dalston Lane, which features peace protestors holding banners and playing musical instruments.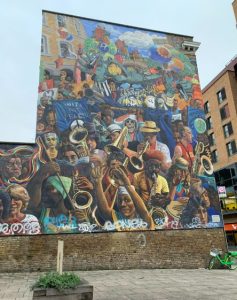 By far the most famous street artist Banksy appeared on the scene in the 1990s with his satirical anti-establishment stencils springing up all over the city. While many of his original Hackney works have since been removed or covered up, he inspired a whole generation of street artists who continue to transform the neighbourhood and beyond, with new pieces appearing all the time.
Here's a pick of our favourites. But don't hang around, there's no knowing how long they'll last.
Lord Napier and Star, White Post Lane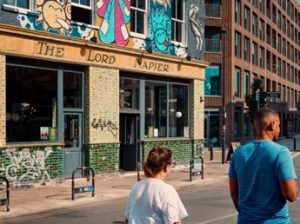 This iconic Hackney Wick pub is a local landmark. After the last (legal) pint was pulled in 1996, it became famous for its artwork and political slogans that covered every inch of the wall. After being closed for 25 years and a big refurb, the pub is back serving punters – but its eye-catching façade remains.
Hackney Bridge
Local street artist Busk unveiled this mural during the first London Mural Festival in 2020. Showing an artist holding a paintbrush and a spray-can against a backdrop of his signature lettering, it's a tribute to both the area's industrial past and creative present.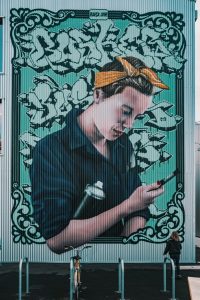 Jimmy C, Mare Street
You can spot the Australian artist's impressionist paintings all over London, including his famous portrait of David Bowie in Brixton. Back in Hackney, look out for 'Portrait of Teresa', a painting of a woman who was born in the area after her parents emigrated from Sierra Leone. Jimmy C has spoken of how he was stuck by her poise and colourful clothing.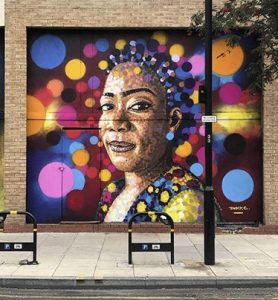 Theirry Noir, Wallis Road
French artist Theirry Noir was the first to paint on the Berlin Wall in 1984, inspiring countless others to follow suit. His revolutionary act turned the symbol of war into one of hope, and sparked the creation of what is known today as Berlin's East Side Gallery. Closer to home, you can find two of his brightly coloured figurines holding guitars painted over the entrance of the former Shapes nightclub.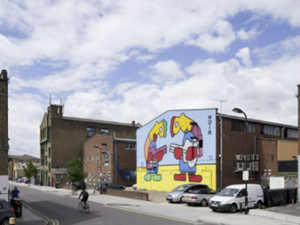 Dan Kitchener, Ferns Road
Dan Kitchener worked for 10-hours non-stop over three days to create his futuristic 'Sky City' piece on the side The Bow Cafe opposite Stratford fire station. The Bladerunner-inspired work – measuring 75 feet by 35 feet – transports the viewer to another world.
For a more in-depth tour of East London's Street art, check out one of the many walking tours available in the area.